It is difficult for charter schools to secure a low-cost facilities loan for an extended term and find an affordable facility. There are many obstacles. Civic Builders closes that gap.
Joseph Polat, Executive Director of
Buffalo Academy of Science
Real Estate Development Services
We develop charter school facilities from start to finish; from site identification, financing and develop- ment through construction and school occupancy; all on time and on budget. In order to build long-term financial stability, we provide schools with a path to school building ownership through our affordable, cost-based purchase option.
We unlock public financial resources for charter schools by accessing low-cost capital through products like the New Markets Tax Credit and U.S. DOE Credit Enhancement programs. We also design and steward innovative loan products like the $300 million Facilities Investment Fund (FIF), providing short-term fixed- rate loans for new construction, acquisition and facility renovation all below market pricing.
Strategic Advisory Services
We partner with networks, cities, and philanthropists to design comprehensive facilities plans aligned with long-term vision, mission, financial resources and project objectives.
qualify for free
or reduced lunch
are high school graduates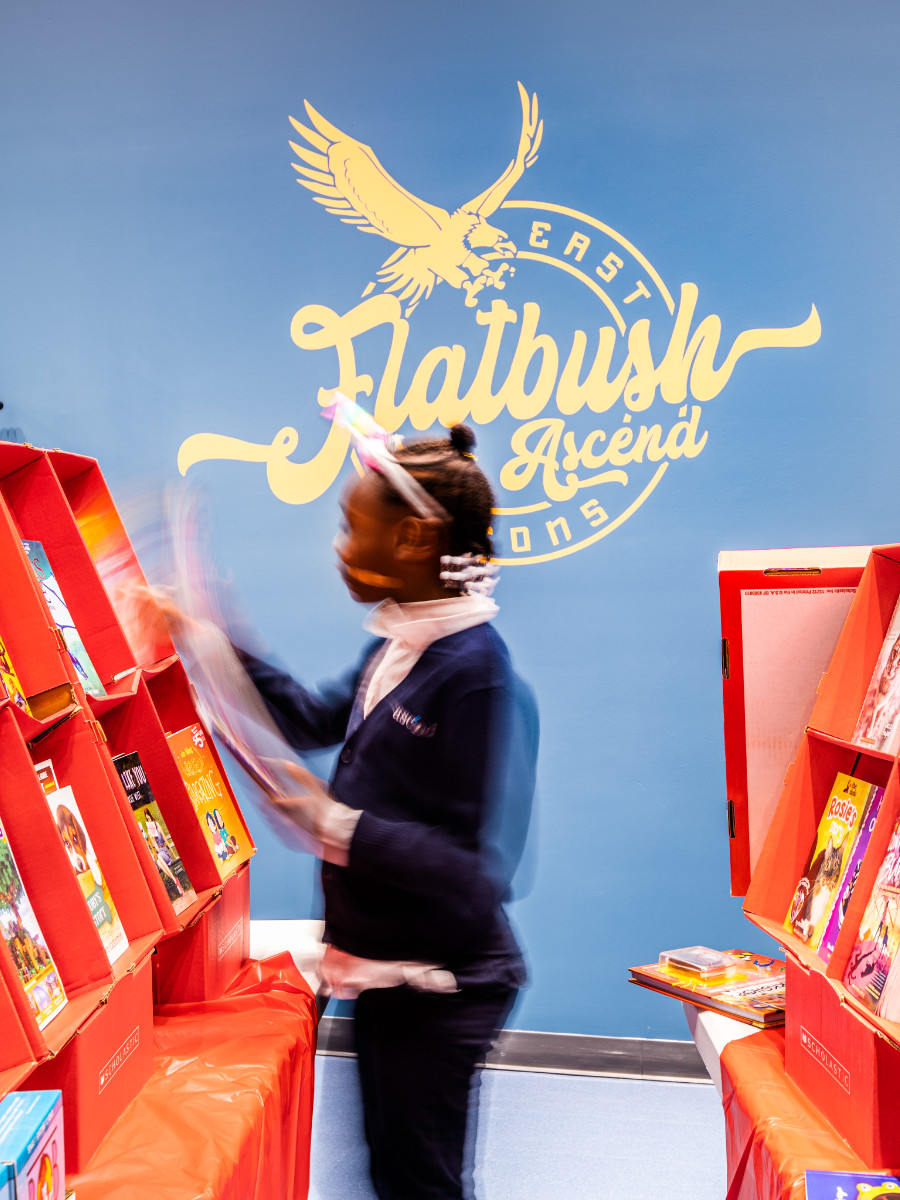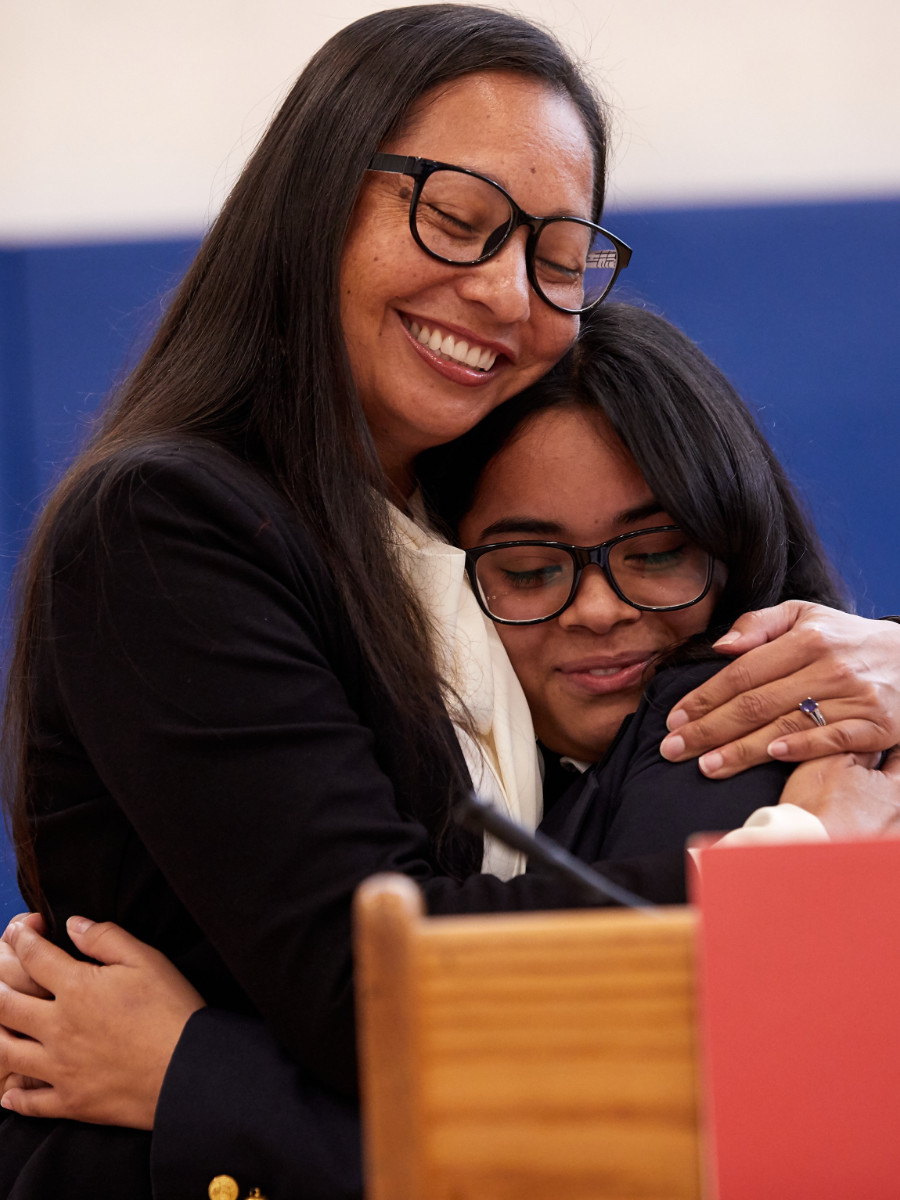 A Bilingual School Chooses Inclusion
Raised by Mexican-immigrant parents, Melissa grew up attending a school that, due to societal and language barriers, her parents felt excluded from. As Melissa traveled and later became a teacher in NYC, she saw firsthand the transactional connection between poverty and limited educational resources. This was particularly evident for immigrant and English Language Learner families, a story all too familiar to her own.
In response, Melissa founded the American Dream Charter School, a fully bilingual 6-12 school serving nearly 600 students in the South Bronx. At American Dream, bilingualism is recognized and emphasized as an asset, not a deficit and all parents are welcomed. American Dream also provides community-based services, including free food during the pandemic. Approximately 80% of the school's staff speak Spanish and 50% are first-generation American.
Through ADS's partnership with Civic Builders, the school was able to move into an incubator space and later received a permanent facility option in a Civic Builders building nearby.
Civic has been instrumental in navigating the real estate challenges that exist for charter school operators. They understand our needs and our mission. It's a team effort – a group of people all aligned in finding a solution.
Melissa Meza Melkonian, Founder and Head
of School of The American Dream School
20 Years
of Impact
In Numbers
Click here to learn more about our impact

Civic Builders is founded by David Sweeny, David Umansky and Annie Tirschwell to ensure real estate will never be a barrierto an excellent education.
2002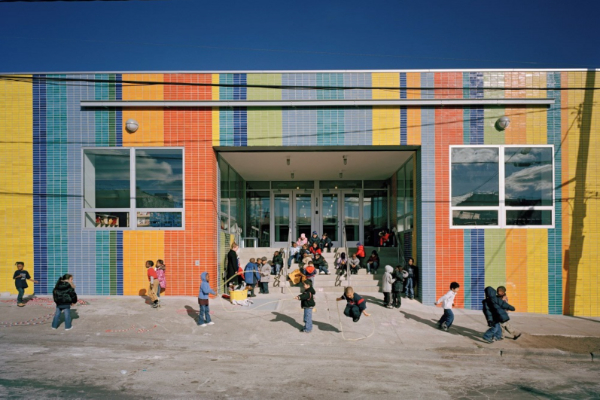 Civic's first turnkey development project is launched in New York City. Civic supported the construction of a new facility for Bronx Charter School for the Arts. The building, whose vibrant colors continue to shine a light within the neighborhood, currently serves 615 students.

2003
Civic launches partnership with NYC Department of Education and School Construction Authority to develop 8 new schools throughout NYC.
2008
Civic receives its first New Markets Tax Credits allocation, launching the financial services arm. Since launching the program, Civic has sourced $188.5 million in allocations to support the construction and renovation of 17 charter schools.
2013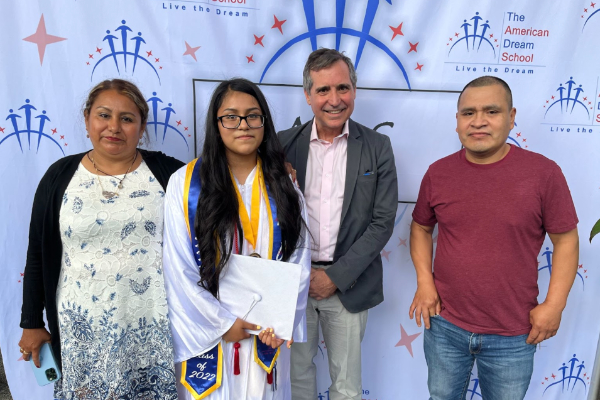 Civic Builders launches the Day in the Life Scholarship Fund, which provides scholarships for selected students from Civic Builders partner schools which they can put toward college expenses, supporting their success in post-secondary education and adult life. In the decade since its inception, 49 students have received $225,000 in scholarships.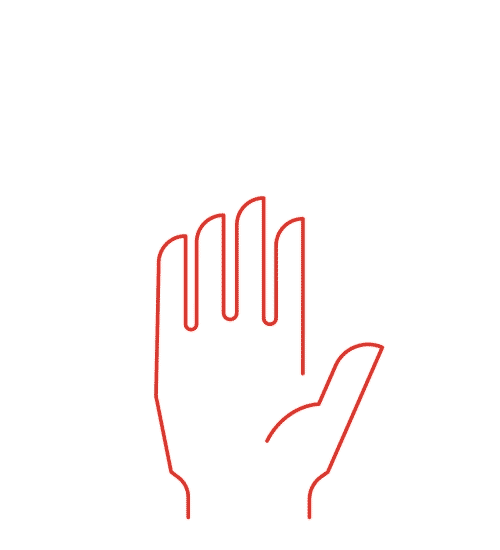 2013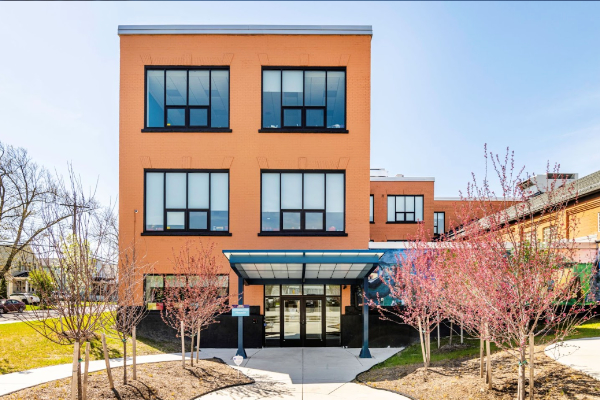 The Facilities Investment Fund launches with its first $100 million fund. The fund is a partnership between the Walton Family Foundation and Civic Builders in a commitment to improving facilities financing for high-performing public charter schools and networks nationwide.
2017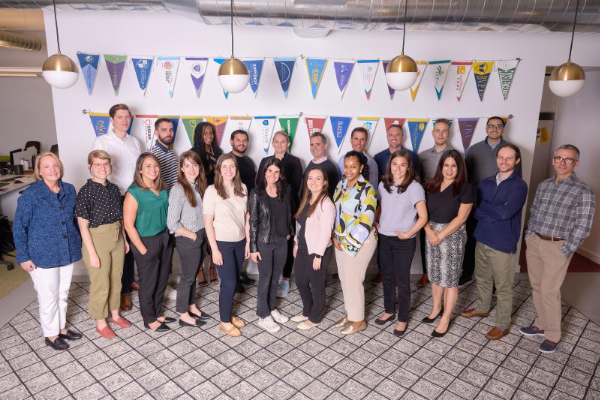 Civic celebrates 20 years of impact and undergoes a Theory of Change and strategic planning process. Our staff capacity increased by more than 25%, making our organization the largest it has ever been. We look forward to working together to serve more schools and grow our impact in the future.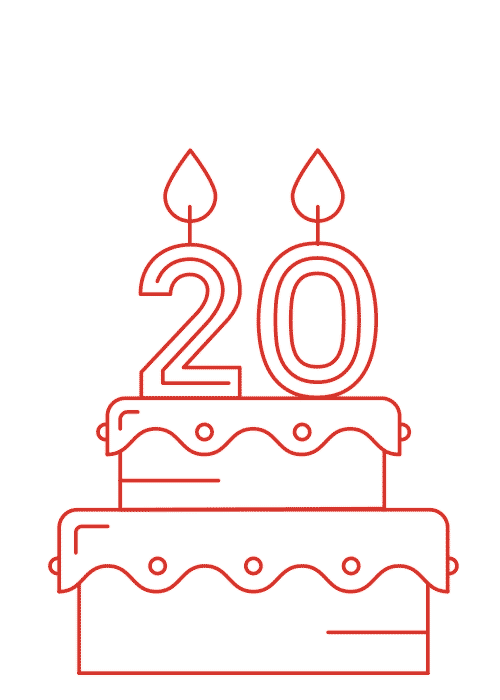 2022
Awarded in New Markets Tax Credits allocations
in new funding from the Facilities Investment Fund
A High-Quality School
Opens in Harlem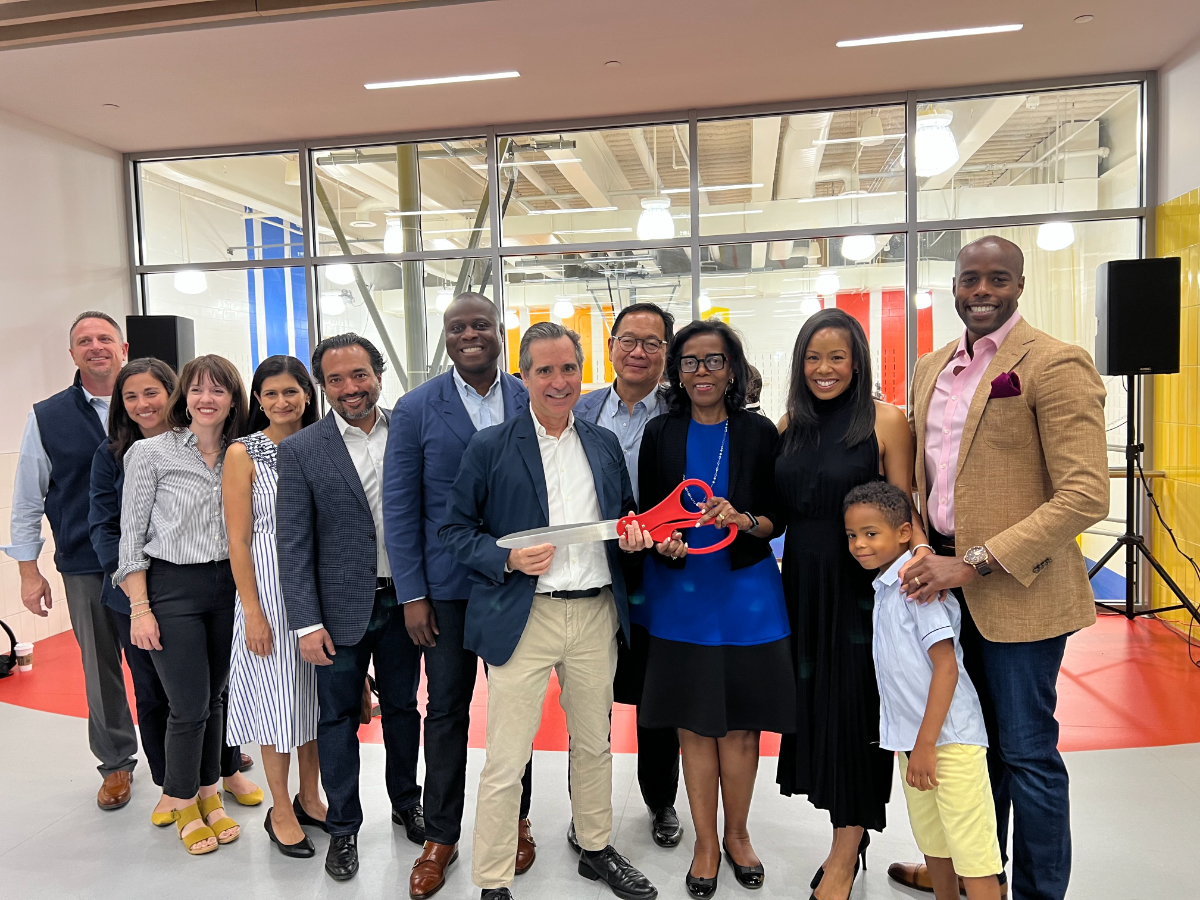 Through our partnership with Harlem Children's Zone, we completed the development of Harlem Children's Zone Promise Academy II's new elementary school building, which serves 550 students and is our second project with the school. The school is part of a larger mixed-use development project, Sendero Verde. Sendero Verde comprises 708 affordable housing units, space for the nonprofit Union Settlement, retail, green space, an outdoor performance space, and the 51,000 square foot school space. The school provides families in the East Harlem community with access to a community-based public charter school that consistently outperforms its sending district in Math and ELA state testing.
The building was financed with an $18 million New Markets Tax Credit from the New York City Regional Center, the benefit of which Civic passed on to the school to lower the rent for the full term of the lease. Civic Builders developed the school in collaboration with L&M Development Partners and Jonathan Rose Companies, enabling each organization to utilize their respective expertise in support of the development process.
Since its founding in 1970, Harlem Children's Zone has become an internationally recognized nonprofit organization that provides high-quality education and wraparound services to tens of thousands of students and community members throughout Harlem. Civic Builders is proud to partner with schools like HCZ that are revitalizing neighborhoods through resources and opportunities.
LOW-INTEREST LOANS FOR YOUR CHARTER SCHOOL
In 2022, Civic Builders sourced $100 million in new funding for the Facilities Investment Fund through PNC Bank and the Walton Family Foundation. This innovative capitalization structure brings together $300 million in total of private and philanthropic capital to offer schools the best possible rates and terms for their facilities financing. This funding will directly support the expansion and enhancement of charter school facilities, creating 6,500 additional seats for students in under-resourced communities. To date, FIF has invested over $226 million in 24 charter schools nationwide, providing over 14,000 students with a high-quality education. Learn more about the Facilities Investment Fund here.
A School in Texas Finds its Home
Our first loan with the new funding closed with Texas Empowerment Academy Charter (TXEA) School in Austin, Texas for $18 million. The financing supports the construction of a new school building which will serve 800 students, ranging from pre-kindergarten through 12th grade. 100% of TXEA's students identify students of color, and the school is led by an entirely African American management team. TXEA also has a 100% high school graduation and college enrollment rate.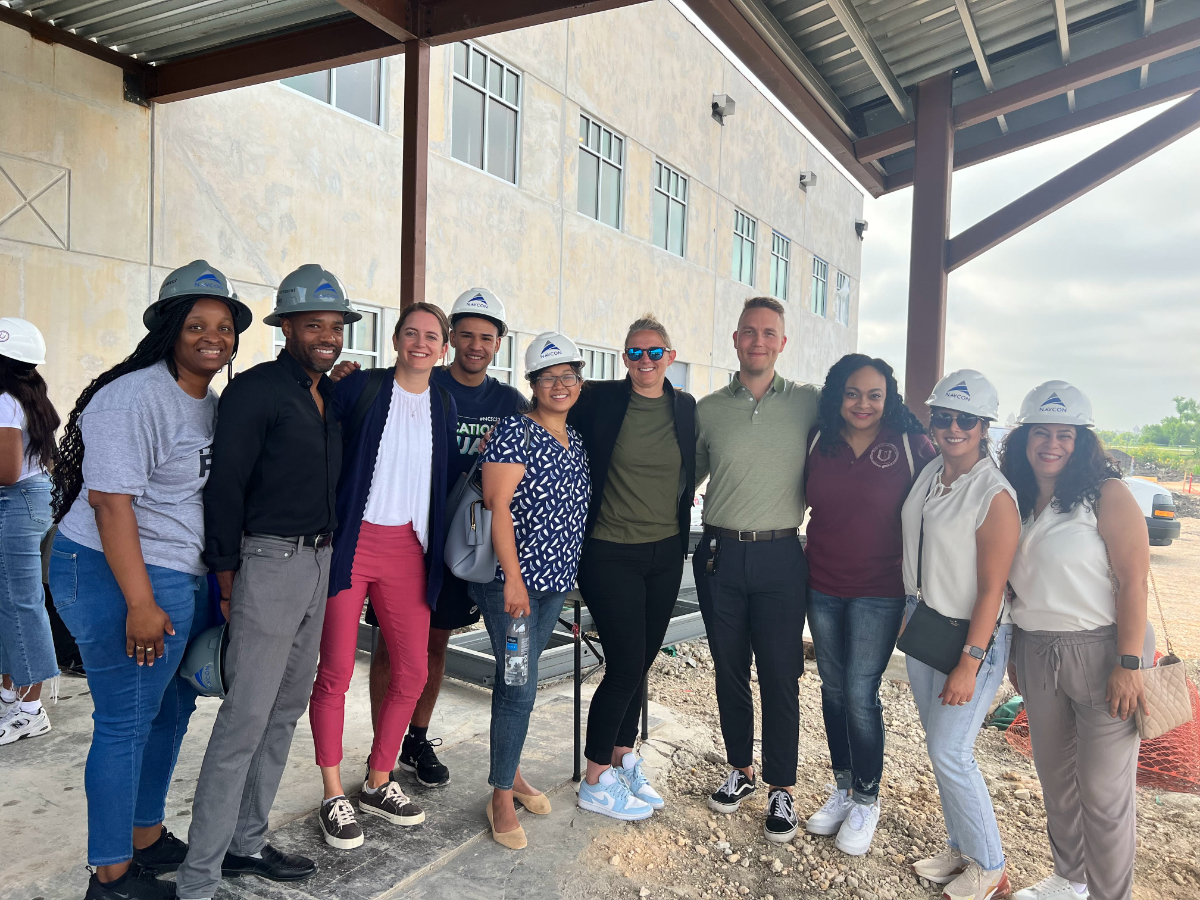 Civic Builders provided as much support as we needed. It felt more like a partnership and a team effort than just another vendor – we really felt like they were rooting for us. We now have our own home. We can serve even more families and show them that they have an option for their children to pursue a solid education.
Llyas Salahud-Din,
Chief Development Officer
of Texas Empowerment Academy
David Umansky
CEO
Simone Brody
Board Chairperson
David Loo
Board Vice-Chair, Treasurer
Khary Barnes
Board Secretary, Governance and Evaluation Committee Chair
Susie Miller Carello
Impact and Performance Chair
J. David Sweeny
Vipul Tandon
Ron Beit
Genger Charles
Eben Ellertson
Brahm Cramer
Keith Rand
Alan Sage
Meet Our New Board Chairperson
* Aggregate Balance Sheet includes Civic Builders, Inc., subsidiaries, affiliates, and unrelated sponsored entities. This presentation does not conform with GAAP; audited financial statements are available upon request.