Leadership Award Recipient
Dr. Howard Fuller
Founder and former Director, Institute for the Transformation of Learning (ITL) at Marquette University, where he is now a Distinguished Professor Emeritus;
Founder and Board Chair Emeritus, Dr. Howard Fuller Collegiate Academy (HFCA)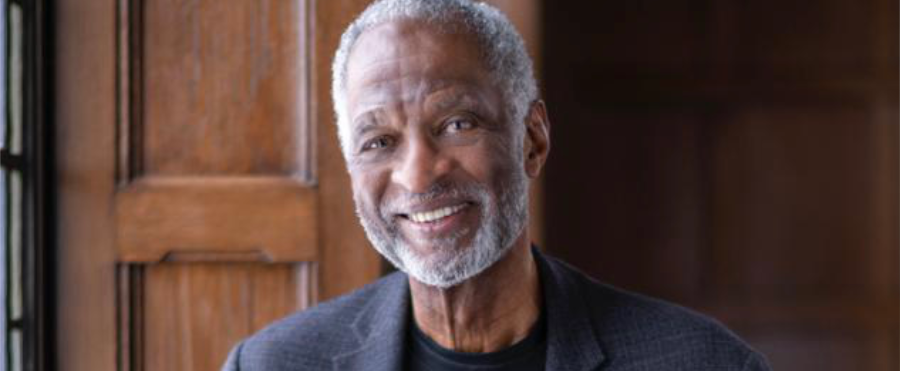 Civic Builders is proud to host Dr. Howard Fuller as the evening's Leadership Award recipient. Dr. Fuller's career includes many years in both public service positions and the field of education. He founded the Institute for the Transformation of Learning at Marquette University in 1995. In June of 2020, Dr. Fuller retired from Marquette University where he is now a Distinguished Professor Emeritus. Immediately before his appointment at Marquette University, Dr. Fuller served as the Superintendent of Milwaukee Public Schools June 1991 – June 1995. Dr. Fuller became nationally known for his unending support for fundamental educational reform.
His prior positions included: Director of the Milwaukee County Department of Health and Human Services 1988 -1991; Dean of General Education at the Milwaukee Area Technical College 1986 – 1988; Secretary of the Wisconsin Department of Employment Relations 1983 – 1986; and Associate Director of the Educational Opportunity Program at Marquette University 1979 – 1983. He was also a Senior Fellow with the Annenberg Institute for School Reform at Brown University 1995 – 1997.
Dr. Fuller received his B.S. degree in Sociology from Carroll College in Waukesha, Wisconsin, in 1962; M.S.A. degree in Social Administration from Western Reserve University in Cleveland, Ohio, in 1964, and his Ph.D. in Sociological Foundations of Education from Marquette University, Milwaukee, Wisconsin in 1986.
He has received numerous awards and recognition over the years, including four Honorary Doctorate Degrees: Doctorate of Humane Letters from Carroll College in 1987; Doctorate of Laws from Marian College, Fond Du Lac, Wisconsin in 1992; Doctorate of Business and Economics from Milwaukee School of Engineering in 1995. Doctorate of Humane Letters from Edgewood College, Edgewood College, Madison WI. He was honored as the Distinguished Alumnus of the Jack, Joseph, and Morton Mandel School of Applied Social Sciences Case Western Reserve University in 2020 and was the recipient of the Marquette University 2023 Service Award.
He serves on the Board of the Dr. Howard Fuller Collegiate Academy. He is also a member of the Charter School Hall of Fame of the National Alliance for Public Charter Schools; the Athletic Hall of Fame at North Division High School and Carroll University; and the Wisconsin Basketball Coaches Association Hall of Fame.
His memoir, No Struggle No Progress was published in 2014.